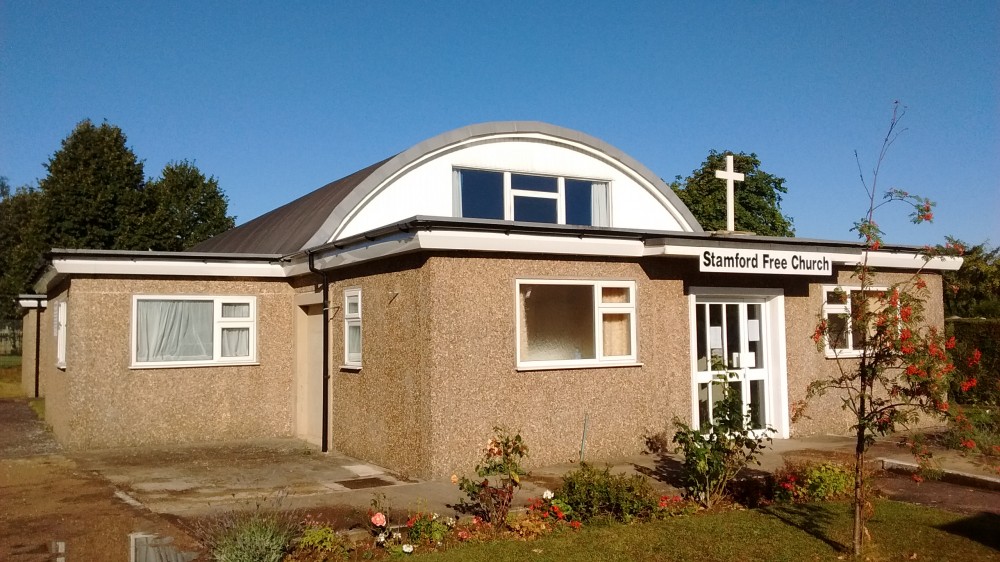 Welcome to Stamford Free Church (Baptist)
Kesteven Road, Stamford, Lincolnshire PE9 1SU
The Small Church with Big Ideas!

Prayer, Praise & Healing
With Revd. Trevor Dearing
Who has an internatiional healing ministry
Sunday 02 June 3pm -- 4.30pm
Activities

Contacts

Sunday Worship

Coffee Morning

Lunch Club

Table Tennis

John Chambers

01780 754641

May Lloyd

01780 489287
The object of the Stamford Free Church is to support a Spirit-led and Bible based ministry, with members and ministers alike used of God to commend our Lord Jesus Christ to those around.
Sunday Service
10.30am Morning Worship
Prayer for healing is available following the service with the Elders and
Trevor Dearing
Evangelist, Bible Teacher & Healer
available to take meetings and for prayer
Tel: 01780 751680, Email: trevor1357@yahoo.com