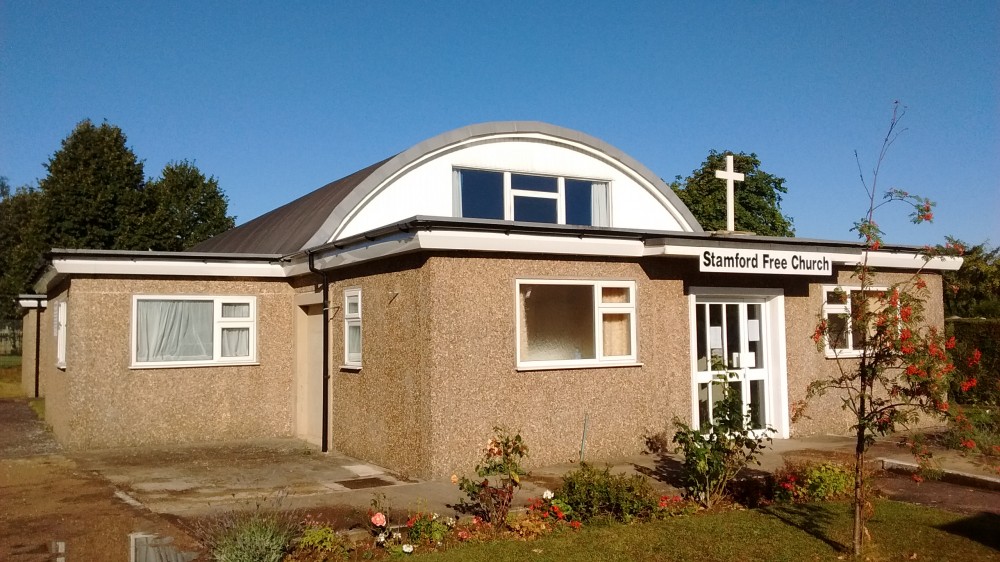 Welcome to Stamford Free Church (Baptist)
Kesteven Road, Stamford, Lincolnshire PE9 1SU
Sunday 12th December Morning Service 10.30 May Lloyd
Watch the Latest Sermon...
Revd. David West: God's Perfect Timing
Revd. Daniel Foot:The Day is Near
Trevor Dearing: Citizens of the Kingdom of God
Robert van der Weyer: From The Beetle to The Bible
Tributes to Clarry Chapman:
Trevor Dearing, evangelist with an international healing ministry
Avialable for meetings: No Fees Charged
01780 751680 / 07523615159

Activities

Contacts

Sunday Worship

Coffee Morning

Lunch Club

Table Tennis

John Chambers

01780 754641

May Lloyd

01780 489287
The object of the Stamford Free Church is to support a Spirit-led and Bible-based ministry, with members and ministers alike used of God to commend our Lord Jesus Christ to those around.
Sunday Service
10.30 am Morning Worship
Prayer for healing is available following the service with the Elders